Staying fit while travelling is a great challenge. Get to know practicle tips on how to stay fit while travelling in 2021.
Photo Credit: https://www.flickr.com/
This article has affiliate links to products for which we may make a commission at no extra cost to you.
Staying fit while travelling is a great challenge. You have to adapt yourself according to the surroundings, give up your comfortable routine, dine at some unhealthy food options and stay cautious.
Ensuring a few simple steps can ensure your fitness is not compromised during travels. It will increase your mindfulness and help you in enjoying your trips to the fullest. Here are some very practical tips that you must follow while tripping:-
Do You Really Want to know How to stay fit while Travelling?
What

to Eat while travelling?
You should Eat Healthy Meals. Pack some travel-friendly healthy snack options such as unsalted dried fruits, granola bars, Dried Fruits, a mix of Life Seed & Fruit Mix, gluten-free crackers and digestive cookies. You can have these snacks at regular intervals to avoid feeling starved or overly hungry before your mealtime.
You can stock your hotel room's mini-bar with fresh fruits, yoghurt, salads, milk and other healthy options available from the nearest grocery or supermarket. This will help you fill yourself if you miss out on having an early morning breakfast and may also cater as a quick fix for midnight hunger. It will also help save some buck on not consuming the Hotel's Mini-Bar menu.
Photo Credit: https://www.flickr.com/
You can choose grilled, steamed or baked food options while eating at a restaurant or a street food stall. Avoid canned juices, you can order fresh fruit juice, lemonade or shakes instead of fizzy drinks like colas.
If you are craving fried food on the menu, you can order it as a side in a small portion along with a healthy food option like a salad bowl or grilled vegetables.
Why Yoga Exercises?
Adding Yoga in your everyday routine is a boon for everyone of specially, for people in Travelling profession. Yoga not only d-stress you, but it also strengthens your immunity, keeps you attentive, brings inner peace, fills you up with positive energy and prepares you for great adventures while you are on the go.
Photo Credit: https://www.flickr.com/
You can quickly practice yoga (asanas) in your hotel room, terrace garden, hotel lawn. Few hotels offer yoga retreat and have dedicated zones for practising yoga.
---
Why Stay Hydrated?
Our body is made up of fluids. To remain recharged, drinking water is important for all of us. Please Carry your sippers or refillable water bottles with you. You should avoid caffeine, alcohol and salted nuts, which causes dehydration. This further leads to tiredness, headaches, fatigue and constipation(upset stomach). Eating fresh fruits, coconut water and fresh juices keep you hydrated. If you are going camping or hikes you can, carry a LifeStraw bottle to help you get clean and filtered water from anywhere throughout your trip.
---
What Should be your foot Gear?
If you are doing walking tours, hiking or cycling on the trails, Lightweight Sneakers, will keep your feet pain free and also safe from those ugly shoe bites.
---
How to D-Stress and Stay Happy?
Stress and anxiety are the major causes of insomnia and digestive distress. Even if are consuming nutrient-rich food, staying active, stress tends to suppress your immune system making you feel weak and low during your trip. Here are some very effective tips to help you avoid all the unnecessary stress and make you prepared for your journey;
Save Smartly by Pre-Plan your hotel stays, transfers and trip activities well in advance before you are travelling.
Pack your luggage adequately and practice self-care regularly throughout your journey.
Prepare a checklist of important travel documents, things you need to carry such as your regular medicines, first-aid, passport bag, portable battery chargers, credit cards and membership cards.
You must have your travel documents stored and organised in your phone and emails before your travel.
Stay respectful towards the culture and people of the city you are visiting. Travel is all about having new acquaintances, enjoying the activities and spending some me-time away from your daily life routines. If you encounter any undesirable incident or something that did not go as planned, just accept the situation.
Keep yourself motivated with some positive and inspiring travel quotes.
---
Why You Should Prefer Walking Tours ?
A walking tour is the best way to exploring a new place. You get acquainted with the people, the culture, discovering the hidden gems and trying out the local delicacies. You should also check with the hotel staff or through GPS if the landmarks are located at a walkable distance. Walk to the places as much as possible and avoid overdoing it.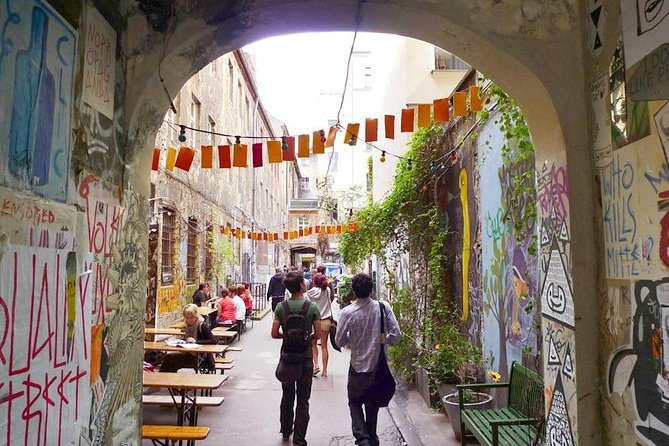 ---
Why you should Carry Hygiene Essentials?
Personal hygiene is something that should never be ignored. While travelling, you may find that some places do lack hygiene supplies. You should always pack some basic hygiene essentials that may ensure your hygiene and hence help you in staying fit while you are on your trip. Some of the hygiene essentials are as below;
---
Why you should pack easy to carry work out essentials?
Work-Out essentials will motivate you to practice some exercise every day while you are travelling. You will able to get some free time in between your day trips when you would want to energize yourself or may feel like burning out some calories. A set of resistance bands or a jumping rope may prove to come in handy while checking on workout possibilities on the go.
---
Why you should take a deep Sleep?
Good night sleep is not always easy to manage when you move to a new place or a new time zone. You may feel anxiety on the bed and may also face insomnolence. Restlessness may result in ruining your plans for the day. Abide by some of these tips to make sure you get a good night sleep;
Reduce the intake of caffeine during the day and avoid cafe drinks few hours before your bedtime.
If possible, follow your normal sleep routine.
Limit the use of all electronics such as TV, cellphones and laptops at least 30 minutes before you sleep.
Use a good sleep mask to block light.
Practice deep breathing for 5 minutes before your sleep. Simple yoga stretches can also relax you and help you fall asleep.
Applying distressing lavender essential oils.
---
How to Keep Yourself Active?
Being on a vacation means being in a relaxation mode and I generally agree with that. Staying active does not inevitably mean you have to follow your fitness regime, looking out for gyms and doing workouts. There are many other fun activities you can get involved in such as swimming, kayaking, walking, skiing, angling, going on a bike tour and hiking. These activities will help you strike a balance between staying active and feeling restful by the end of the day.
Getting ready for your next trip? Check out these guides