Indian Food in Iceland | Indian restaurant | Gandhi Indian Restaurant | Indian Restaurants in Reykjavik| Indian Curry House | Indian Restaurant Iceland | Best Indian Restaurant in Reykjavik | Indian restaurant near me | Indian food |
Indian restaurant | indian cuisine | Indian street food | Spice india |
dishes of india
Savour Indian Food In Iceland in These Restaurants To Warm Yourself Up In The Cold!
Globally, Indians have reached almost every nook and cranny of the world whether it is IT Companies or hospitality. You might wonder that Indians make their mark only in the U.S. or U.K but it's actually in some of the unique countries like Iceland. Indian food has quite the diversity in it and finding Indian Food in Iceland isn't a difficult task at all. If you're away from home and craving some savoury delicacies, fear not because there are many an Indian Restaurant has to offer to warm up in the wintry country. And speaking about any Indian restaurant, here is a list of the best Indian restaurants where you can go to if you get a calling from home or just want to try something new: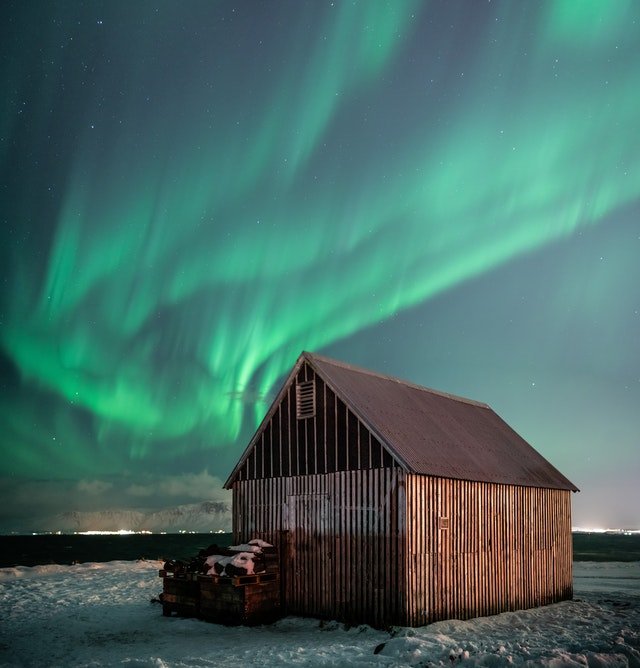 Best Indian Restaurant in Reykjavik
Gandhi Indian Food In Iceland
Location: Pósthússtræti 17, 101 Reykjavík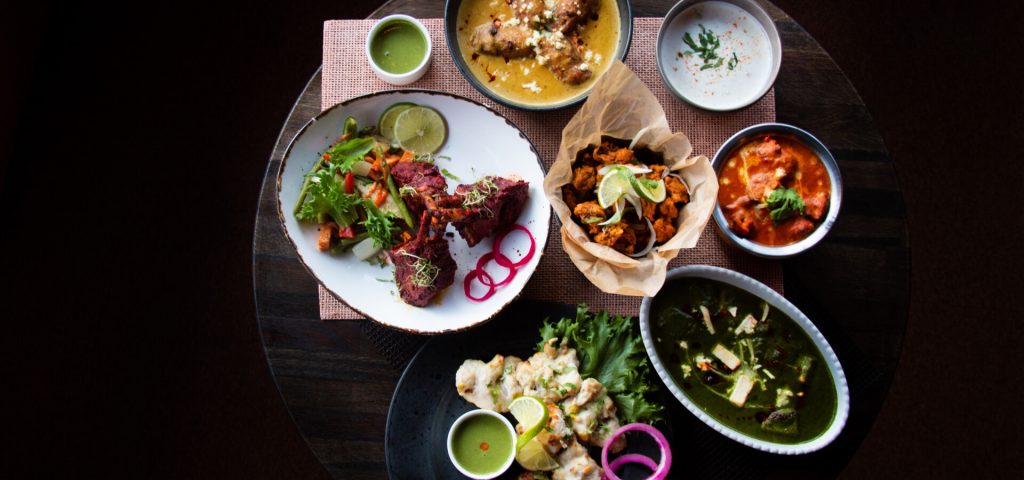 If you happen to be in Reykjavik and you are looking for authentic Indian food, then walk into Gandhi Indian Restaurant. It is located just a few meters from the parliament building and it specializes in South Indian Cuisine. You are definitely up for a treat when we say that this restaurant has chefs mainly from Kerala, a state in India. Gandhi Indian Restaurant is the best Indian restaurant in Reykjavik that has been serving top class food starting from Mango Chutney, Pulao, Raita and more. The best part about this Indian restaurant is that you can tell your chefs about your preferences in spice levels and they will make the food accordingly. Indian Food in Iceland is abundant but you can get some of the best items in this restaurant.
Things to try: Pulao Rice
Operating Hours: 5.30 to 10 p.m. daily
---
---
Austur India | austur indíafélagið
Location: 101 Reykjavík, Iceland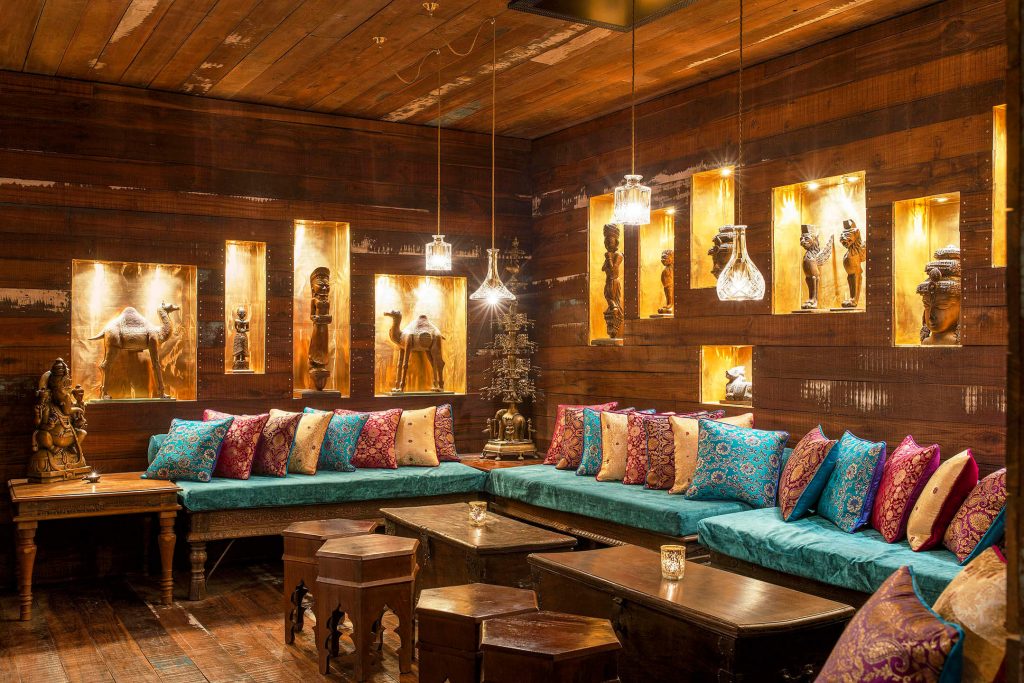 This place is a little different than a normal Indian restaurant because it has multiple dishes that bring together the various traditions and creativity from all over India. Located in Hverfisgata street at Laugavegur, Austur Indiafélagið features various seafood dishes which are rare in Indian Cuisine. It happens to be one of the best Indian restaurants in Reykjavik because it is known for a dish which has an edible rice bowl made up of crispy bread, different cuts of meat which is served in the Japanese teishoku style in an oval plate and basmati rice which is sometimes also served in a banana paper instead of a plate.
This place has an indoor and an outdoor setup and the interiors have a romantic, mellow and dimly lit ambience. They have been serving you with authentic and out-of-the-box Indian food in Iceland since 1994 with finesse and poise.
Things to try: Kali Mirch Lobster, Masala Jhinga
Operating Hours: Sun – Thu: 6pm – 10pm; Fri – Sat: 6pm – 11pm
---
---
---
Hraðlestin – indian restaurant reykjavik
Location: Hverfisgata 64a, 101 Reykjavík | Lækjargata 8, 101 Reykjavík | Hlíðasmári 8, 201 Kópavogur | 1st Floor, 103 Kringlan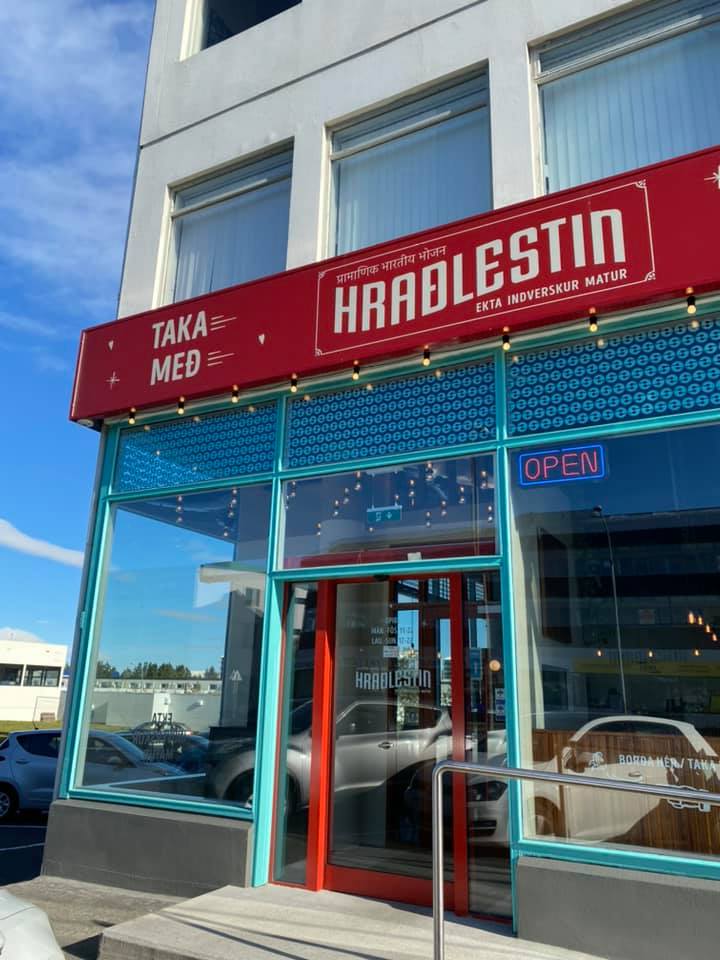 This indverskt restaurant is quite famous in Reykjavik, Iceland for serving delectable Indian food which is skillfully made by Indian chefs with spices that come straight from India since the past 16 years! This restaurant is mainly known for serving non-vegetarian dishes which are mainly meat-based that allures various visitors. It has four different locations all over Iceland and has a charming blend of traditional and contemporary interior designs which will make you feel comfortable when you try their in-house dishes. Out of the many Indian restaurants in Reykjavik, this restaurant also has a takeaway option and has many offers every week.
Things to try: Samosa, Chicken Thali and Vegetarian Thali
hraðlestin 2 fyrir 1 | kjúklingur 65 | thali hraðlestin
Operating Hours: Hverfisgata: 5pm – 10pm (daily) | Lækjargata: Mon – Fri: 11:30am – 10:30pm; Sat – Sun: 5pm – 10pm | Hlíðasmári: Mon – Fri: 11:30am – 10:30pm; Sat – Sun: 5pm – 10pm | Kringlan: Mon – Wed: 11:00am – 6:30pm; Thu: 11:00am – 10pm; Fri: 11:00am – 7pm; Sat: 11:00am – 6pm (closed on Sun)
---
---
---
Bombay Bazaar
Location: Ármúli 21, 108 Reykjavík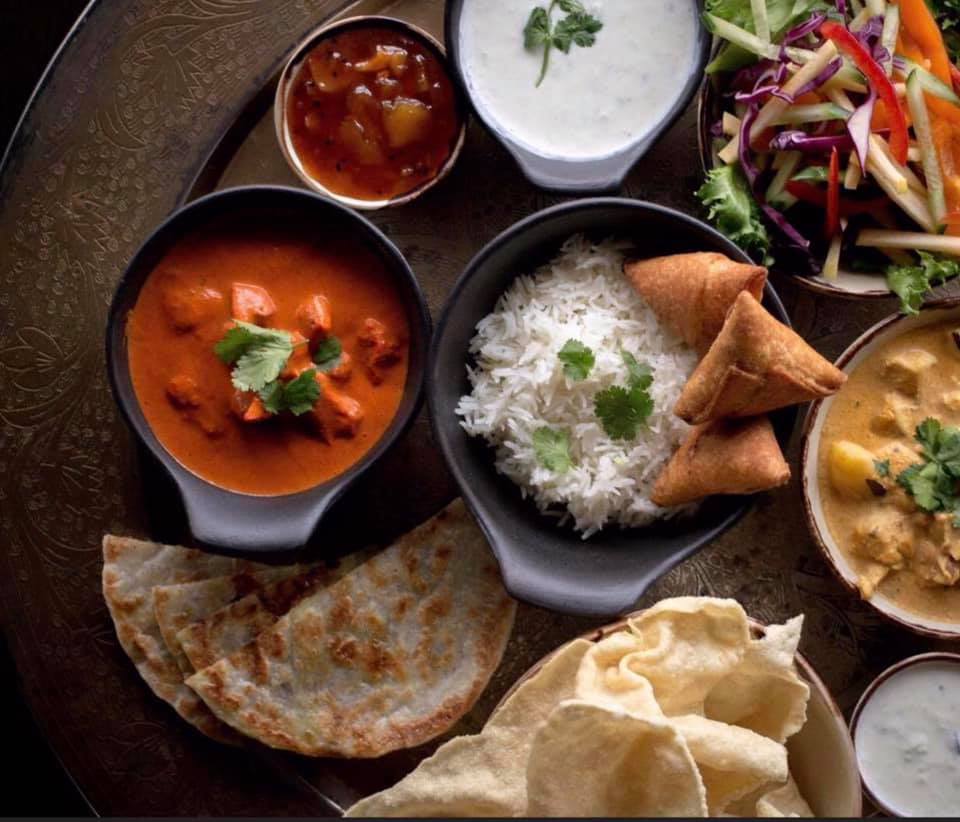 We know about the best Indian restaurant in Reykjavik but here is another one which does give it quite the competition with its gentle levels of spiciness when it comes to food but the flavour in them packs quite the punch. The menu may not be as grand but it has traditional recipes which originate solely from Mumbai. Now here's the twist, this is one of the Indian restaurants in Reykjavik that serves Indian cuisine that is more familiar to the Icelandic palate but still tastes very rich and flavourful. It is slightly far away from the main city at Reykjavik but it still serves you the purpose of getting Indian food in Iceland from a restaurant that is friendly and expeditious service!
Things to try: Chana Masala, Chicken 65, Samosa, Lamb Curry, Turmeric Rice
Operating Hours: Mon – Fri: 11:30am – 2pm, 5pm – 9pm; Sat – Sun: 5pm – 9pm
---
---
Indian Curry House
Outside the capital, Reykjavik, this place is the only Indian restaurant. Claimed as a hidden gem, it has a very funky interior with amazing Indian cuisine. The Indian Curry House has some great options in curries to choose from and if you are visiting on the weekdays then you will be served with a special Indian lunch. This place is the ultimate hotspot for vegetarians and vegans because it has a wide variety of options for that half of the population. The Indian Curry House is extremely popular among Indian tourists. Many people from India who have visited the place have claimed that eating there has made them feel the comforts of home.
Things to try: Veg Korma, Lamb Curry, Fluffy Basmati Rice
Operating hours: Tue – Fri: 11:30am – 1:30pm, 5:30pm – 9pm; Sat – Sun: 5:30pm – 9pm (closed on Mon)
Location: Ráðhústorg 3, 600 Akureyri
Shalimar
This restaurant isn't entirely Indian as it holds cuisines from Pakistan as well. It looks like an Italian Pizzeria but it serves you with an array of thaalis and other types of Indian food. Indian food in Iceland is abundant but this place has mixed in something for Indians and Pakistanis who are all desi at heart and want a piece of home when required. This Indian restaurant has a decent array for vegetarians from their menu which have around 50 items of both vegetarian and non-vegetarian options.
Things to try: Tandoori Naan/Roti/Paratha, Lamb Saagwala, Shish Kebab
Operating hours: Mon – Thu: 11:30am – 10pm; Fri: 11:30am – 11:00pm; Sat: 4:00pm – 11:00pm; Sun: 4:00pm – 10:00pm
Location: Austurstræti 4, 101 Reykjavík
Himalayan Spice
Ever wondered what it would be like to find Nepalese cuisine in Iceland. Well there is this place called the Himalayan Spice which serves you Nepalese and Indian food in Iceland. Located at Laugavegur, this place has a wide variety of options for non-vegetarians, vegetarians and vegans. Their Nepali dishes are claimed to have originated in the Newari cuisine and they serve a delectable array of curries and other Nepali food items. They have a huge variety of seafood and meat dishes which are served by friendly faces!
Things to try: Himalayan Platter, Vegetable Pakora, Momos
Operating Hours: Mon – Sat: 11:30am – 10:00pm (Sun closed)
Location: Geirsgata 3, Reykjavik 101 Iceland
Now that you have a whole list of every Indian restaurant in Iceland, it is now your choice to head into one of these to try out the cuisine that has travelled hallways across the continent to serve your palettes. Eat the delectable Indian food in Iceland to take a trip down savory lane!

tourist attractions in iceland reykjavik | iceland attractions map | blue lagoon | grindavík | map of iceland and sites | retreat spa iceland | how many waterfalls are in iceland | is iceland dangerous | superstore in reykjavik | travelade iceland | rayovac iceland | is jaywalking illegal in iceland | why was beer banned in iceland | how expensive is iceland compared to uk | why is iceland so expensive reddit| is iceland supermarket expensive | how much is iceland supermarket worth | cost of 7 days in iceland | taxes rate in iceland vs us | how to book iceland tours |
best place to book iceland tours |