Your honeymoon is the prelude to the lifelong music you will make with your partner. It is imperative that you take your honeymoon seriously. If you are wondering why, then the answer is honeymoon records the first memorable moments that you and your partner spend as a married couple. It not only sets tone for a healthy relationship among the domestic partners, but also initiates a sense of comfort and responsibility that adds to your new life. Moreover, the memories you make during your honeymoon keep you going during troubled times.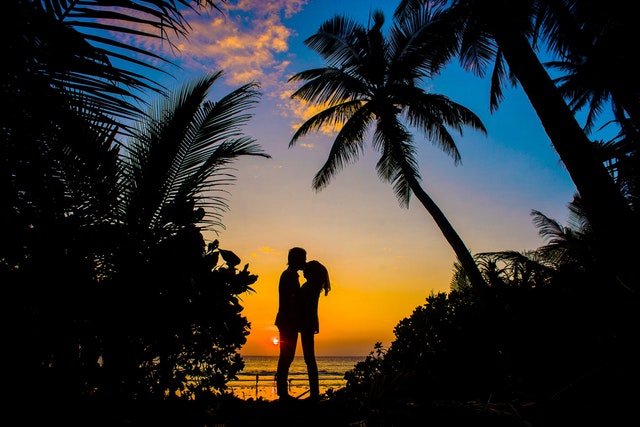 Perfect Honeymoon trip in India Places
This article will try to help the newlyweds by putting up a list of places that can be the perfect honeymoon destinations in India. Go through; choose according to your preferences and convenience. Have a fantastic time!
Mussoorie: Best honeymoon places in India
The Indian hill station Mussoorie has been one of the favorite tourist spots, since the invasion of the colonizers. The beautiful, and serene hilly land is just the right fit for the newlyweds to peacefully sit and talk here. If you do not want to be too experimental, an ideal honeymoon trip ideas of 3 nights and 4 days to Mussoorie can grandly add to the beginning of a new journey. Once you are there, do not forget to try rock climbing atop the high peaks.
Best Time to Visit: November-June.
Modes of Travel: Air/ Rail/ Road
Manali: Best honeymoon places in India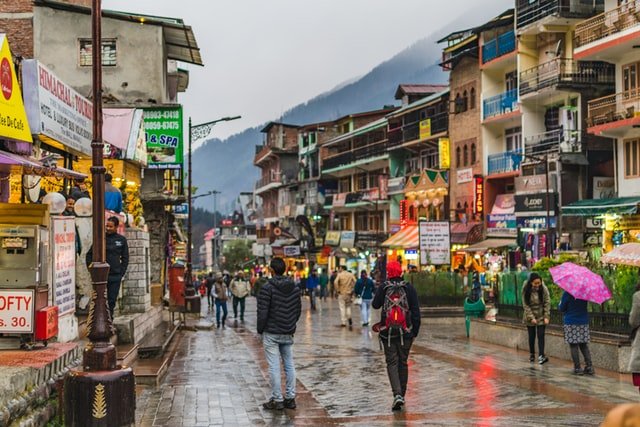 Tourists from all over the world visit Manali every now and then to get a taste of the wonderful travel destination they hear about. Manali is totally capable of making your honeymoon trip idea special if you are newlyweds interested in adventurous activities. However, even if you are not into such activities, you will equally enjoy the cozy ambience. You can plan the ideal 5 nights 6 days trip. Once you are there, you might want to try zorbing and paragliding in Solang Valley; or a simple river rafting at the Beas.
Best Time to Visit: December-March.
Modes of Travel: Air/ Rail/ Road
Almora: Best honeymoon places in India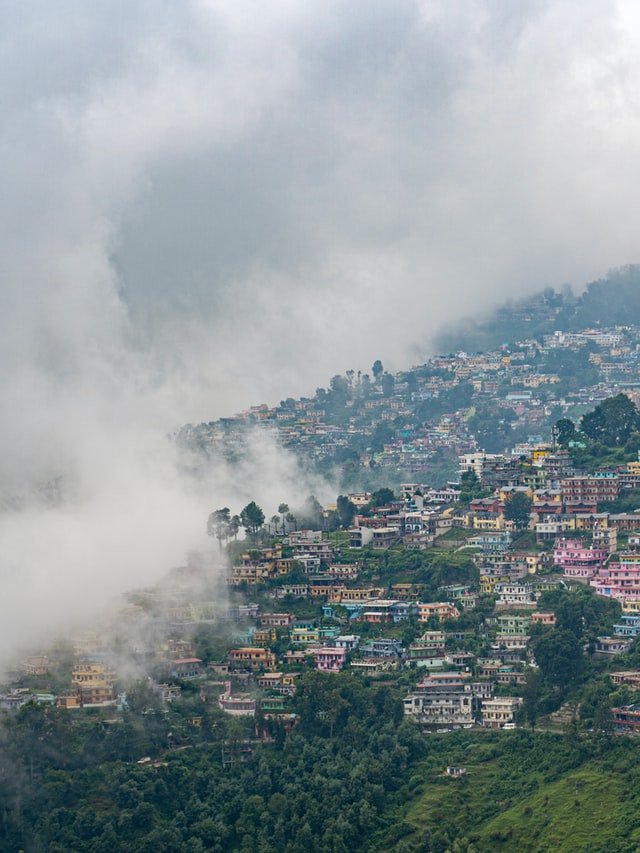 Atop Kashyap hill is the captivating hill station, Almora. The snowy mountains along with the valley are irresistibly welcoming towards their tourists. If you are a couple with religious interests, or a deep interest in Indian History, this could be the travel destination for you. If you are wondering why, the answer is rather simple. Almora has innumerable temples exuding solitude. Once you are there, remember that the temples and religious site seeing are mandatory if you want to make the most of your trip. Your ideal 5 nights and 6 days stay can ensure a comprehensive honeymoon experience.
Best Time to Visit: August-November
Modes of Travel: Air/ Rail/ Road
Dalhousie: Best honeymoon places in India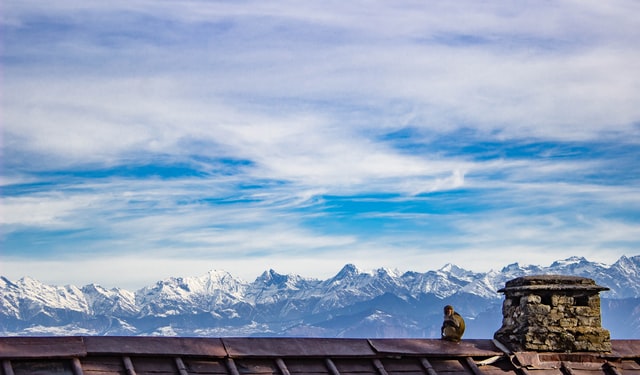 The very charming hill station Dalhousie is famous for its pine-clad valleys and mountains sights. It successfully gives out the vibe of a proper mélange of British and post-colonial India. An 1850 find, Dalhousie has been named after the then Viceroy. It continued t to be one of the most coveted travel spots, especially a choice honeymooners go with for years The cozy, calm atmosphere add to its aesthetic appeal. Grab your 5 nights and 6 days trip soon. Once you have reached your destination, do not miss the Phoolan Devi Temple. Enjoying warm sips of that freshy brewed coffee, or Mountain Chai is could be every honeymooner's dream.
Best Time to Visit: March-May
Modes of Travel: Air/ Rail/ Road
Jaipur: Best honeymoon places in India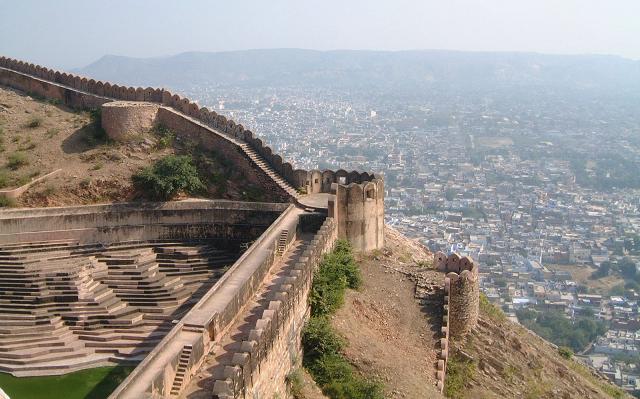 Jaipur is also popularly known as the Pink City, the glorious capital of Rajasthan. If you did not know, Jaipur is famous for the cultural heritage, and speaks volumes about the beautiful palaces, magnificent lakes as you see in every turn you take. Jaipur is the Textile hub. If you and your partner are shopaholics, Jaipur would get the extra Brownie point from you. If you are a couple with strong inclination towards tracing the stories associated with royal lineage, make sure you grab you 4 nights and 5days trip. Once you reach Jaipur, Hawa Mahal is a recommended visit, among many others. Honeymooning in Jaipur would indeed be a royal way to celebrate your togetherness.
Best Time to Visit: November-February.
Modes of Travel: Air/ Rail/ Road
Agra: Best honeymoon places in India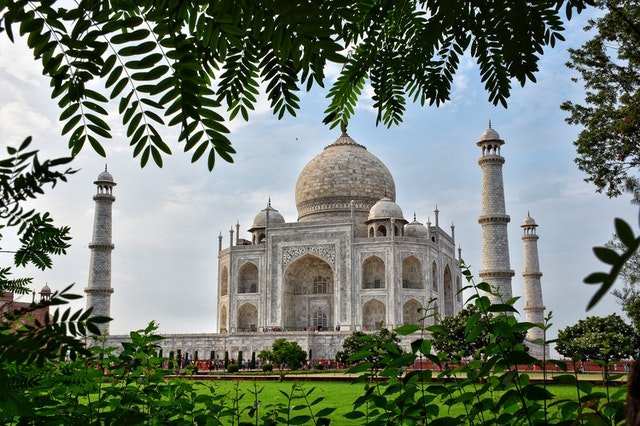 Agra attracts a huge number of tourists every year. Agra was the Capital of the Mughals and the imprints of the same have remained. If you think there is too much hype about Agra, you must visit to Agra to find out the reason behind its popularity. If you visit Agra, do not miss paying visits to the popular tombs and mausoleums, the roaring, colorful Bazaar, and of course, the Agra Fort. Moreover, Fatehpur Sikri is a really close to this place. Plan you 3 nights and 4 days honeymoon stay quickly, and open the dialogue of love with your beloved while standing in the city of the phenomenal lovers.
Time to Visit: November-March
Modes of Travel: Air/ Rail/ Road
Goa: Best honeymoon places in India
Goa is somewhere in the middle of Indian and Portuguese cultures- Just the right blend! Goa is the ideal fun destination. Goa is synonymous to sunbathing in the sea, making sand castles, tasting authentic seafood, and relentless parties. It is the perfect beach destination, extremely welcoming towards her young tourist. If you are a dancing, fun loving couple with deep interest in music, Goa is the ideal honeymoon destination for you. Plan your perfect 6 nights and 7 days trip to have a unique honeymoon experience.
Best Time to Visit: October-January.
Modes of Travel: Air/ Rail/ Road
Andaman: Best honeymoon places in India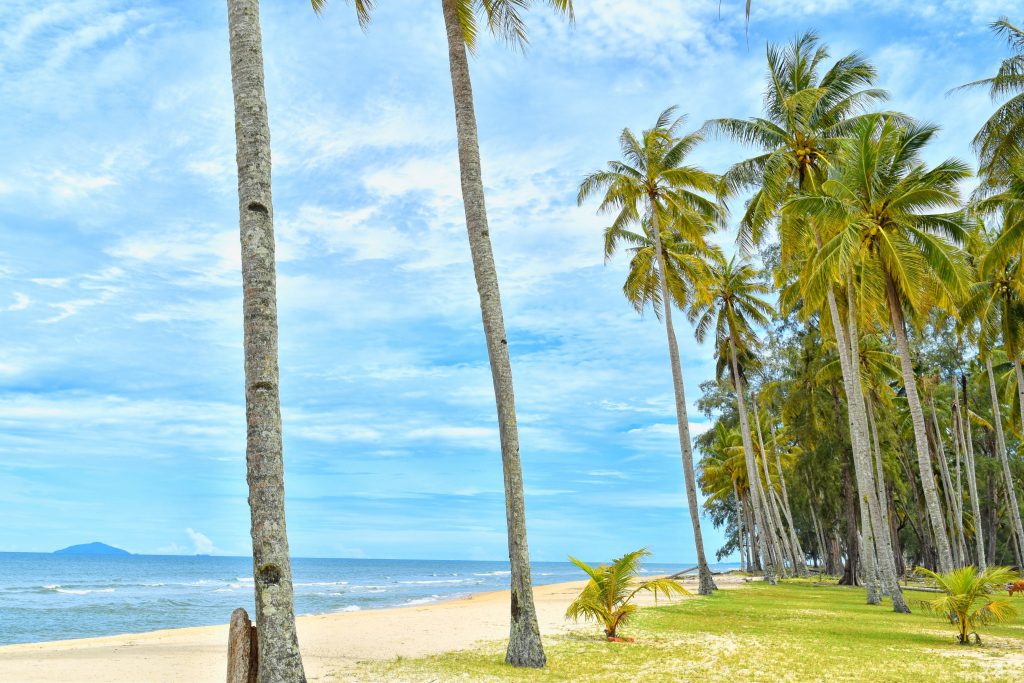 Are you honeymooners who love the beach but not the crowd that comes with the package? Andaman is your go-to honeymoon destination, in that case. Andaman Islands contain a dense mangrove forest, and a lovely, sunny beach. It is often called the most beach-side destination, and romantic honeymoon spot in India. Once you reach Andaman for your ideal 4 nights and five days honeymoon trip, make sure you do not miss visiting Corbyn's Cove beach, and the heart touching sunset at Radhanagar beach. Andaman will surely make own additions to the offbeat honeymoon experience you crave.
Best Time to Visit: December-March.
Modes of Travel: Air/ By Sea
How to Make a Concrete Decision:
Based on your detailed reading, and eventual research, you can decide on finalizing your honeymoon trip ideas . While choosing, remember how individual choices can vary, and focus on what could be best for your partner and you. All the 8 aforementioned honeymoon travel destinations can be economical, given you go for the right travel package.
Remember, that your honeymoon will let you and your partner to take some time of your everyday schedule and relax together for a while. This time you spend during your honeymoon further strengthens your relationship. Furthermore, honeymoon ensures a good romance and intimacy, the taste of which lingers in the minds forever.
Go, book your tickets, and have the most fantastic experience of your life.
romantic honeymoons | honeymoon places in world | honeymoon packages in india | kerala honeymoon packages
best honeymoon places in world | best honeymoon places in india in may | top 10 honeymoon places in india
honeymoon in manali | kerala honeymoon | best honeymoon destinations in the world
best honeymoon places in india | best honeymoon destinations in india | honeymoon in india |
honeymoon destinations | honeymoon places in india | honeymoon places in kerala | honeymoon places
best honeymoon places in kerala | honeymoon destinations in india | best honeymoon destinations | best place for honeymoon | romantic places in india