Finding a perfect place for your perfect vacation can be a stressful task, but what if you get to know about a place that seems to be a perfect tourist spot for a traveler? If you are finding the answer to your question then you are at the right place. Greece can be the perfect tourist spot you are looking for.
We have got your the 10 top things to do in Greece. You are definitely missing a lot of cool and interesting facts about Greece which are just the opposite of what you might imagine Greece to be. The place, with its mesmerizing beauty and architecture will just leave you awestruck and full of admiration. A place surrounded by sparkling blue seas, crumbling ruins, museums, and beautiful coastal areas has something for everyone. It's basically a mosaic of everything which you can ever crave, and here is the list of 10 top things which you can do in Greece so that when you visit the country you exactly know where to go and what to do.
Visiting the

Acropolis
---
BOOK YOUR ACTIVITIES NOW
---
Situated in the capital city of Greece, Athens, Acropolis is a well-known tourist spot which will definitely catch your attention as it is known for ruling the skyline of Athens. The city of Athens is quite popular for its marvelous architecture and designs and the acropolis easily dominates them all in terms of its appeal as well as its history.
This place is made up of glittering marbles and structures that used to hold the famous statue of Athena who was supposedly the goddess of Athens. People who know about the history and ancient architecture and love to explore things related to ancient structures will be fascinated by the view of the Acropolis. If you are fascinated by ancient architecture then don't miss the highlight of the monument, the Parthenon.
Santorini

Sunset
---
BOOK YOUR ACTIVITIES NOW
---
Sunsets are always special and romantic and can be so soothing and refreshing and sunset at Santorini in Greece can be one of the most romantic sunsets one can ever experience. Every summer, millions of tourists are attracted from all over the world to witness the most romantic sunset in Greece from the castle of Oia in Santorini. Oia is undoubtedly the most happening place to visit a sunset with your loved ones while experiencing the cool and soothing breeze on the island. The entire island of Santorini is in fact a place full of wonderful Greek architecture. You don't need to be an expert to understand and appreciate the beauty of the marvelous architecture. One can simply admire and enjoy the view which can provide you with a temporary break from your regular hectic life.
The beach Life in Greece
---
BOOK YOUR ACTIVITIES NOW
---
As we all know, Greece is a country surrounded by beautiful blue seas that make it a place with several fascinating beaches all around the country where people can enjoy and relax. A summer holiday always remains incomplete if you don't go out for swimming and what can be a better place to swim than the beaches of Greece. It really doesn't matter where you are in Greece, you are always a few miles away from a beautiful beach. Take a bus or any other ride you refer and in just 30 minutes you will be on a beach enjoying yourself with your loved ones. The island of Kefalonia, Zakynthos, Crete, Rhodes are most popular among the number of best beaches in Greece.
The Mount Olympus
---
BOOK YOUR ACTIVITIES NOW
---
You must have heard about Mount Olympus at some point of time in your life. Mount Olympus is undoubtedly one of the most famous and popular mountains all around the globe. We all are fascinated by Greek mythology and this place has a lot to do with those fascinating tales about the Greek gods and goddesses. It's the spot where Zeus sat on his throne and now it's your turn to visit these beautiful mountains. Their scenic beauty is sure to charm you.
The beauty of

Lake Plastira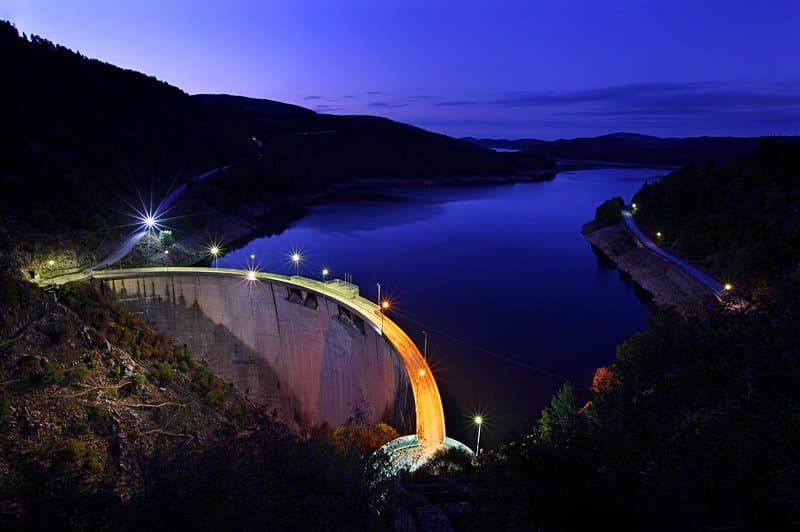 You must have visited a lot of lakes out there but lake Plastira is definitely a place blessed with unusual natural beauty that can mesmerize you in seconds. It is a manmade lake situated in the Larditsa region of Greece.
The food and Beverage
---
BOOK YOUR ACTIVITIES NOW
---
Food and beverages and special wine are said to be one of the strongest points of Greece. If you are visiting Greece then you should definitely try a meal at a traditional Greek tavern. You must try the traditional homemade varieties of Greek food and drink the house wine when you are visiting the beautiful villages and countryside of Greece. It will definitely be a once in a lifetime experience for you.
The Ancient

Delphi
---
BOOK YOUR ACTIVITIES NOW
---
Greece is home to more than 100 archeological sites in the world. The ancient Delphi is surely one of the most amazing archeological sites in Greece which you should visit if you love history. Delphi was the sanctuary of the god Apollo. The ruins of the temple of Apollo, the gymnasium, the ancient theatre, and many such other sites will definitely fascinate and excite you.
Mykonos

nightlife
---
BOOK YOUR ACTIVITIES NOW
---
The nightlife of Mykonos is one of the most fascinating things in Greece. It's a great place for nightlife that is full of lights and music. From bars to shows, it will offer you everything you need to make your night bright and beautiful. It can be the perfect nightlife spot for you that would play with your mood and will satisfy the party animal in you.
The old town of Corfu
You have missed the Renaissance in Italy but a walk through the lanes of the old town of Corfu will definitely give you the feel of revisiting the medieval town of Italy during the renaissance. The monuments, structures, and architecture of Corfu resemble the architecture of Italy. It will definitely fascinate you.
---
BOOK YOUR ACTIVITIES NOW
---
Exploring the Samaria Gorge
---
BOOK YOUR ACTIVITIES NOW
---
Situated on the stunning island of Crete, Samaria gorge is a must-visit for any nature lover around the globe. It is stretched in a span of 16 km but some of its parts are not even 4 meters wide thus making it a perfect tourist spot for the ones who love adventures and trekking. It is full of trekking tracks which can take up to seven hours to cover the entire area.
So, here was a long yet interesting list of the 10 top things to do in Greece. The place will offer you everything you want and can be a perfect destination stop for your holidays. From the lofty ranges to the seas and beaches, from its architecture and historical sites to its amazing and beautiful night life, from its marvelous structures to its amazing cities, from its mouth flickering traditional cuisines to its beautiful sunsets and nightlife, Greece will play with every possible emotion and taste within you and will make you a wanderer for its throbbing cities and calm countryside. So just pack your bags and fasten your seat belts because a flight to Greece is going to be one of the most amazing experiences for you and your loved ones. Greece always believes in the word "Resfeber" which simply translates to the restless state of the traveler just before his/her trip.
---
Latest Articles
---