India's local cultural diversity reflects stunningly in its food. Indian food comes with a spicy punch and it reflects the taste of India. Each state in India has its own unique flavours and ingredients. Even the spices they use are their own blend and made from scratch. E.g. Garam masala, Chicken tikka masala, Sabji Masala.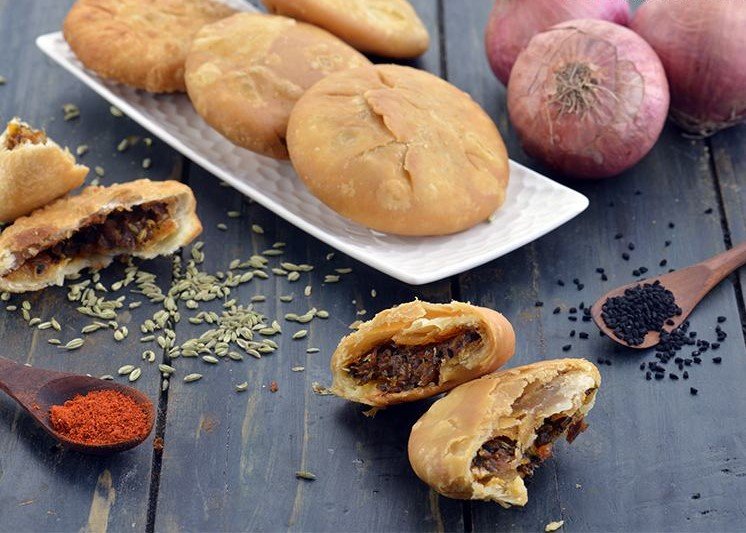 Indian food has few distinct characteristics. Generous use of spices like dalchini, cloves, black cardamom, star anise, asafoetida, dhania and tamarind. Its affinity for marrying flavors and most importantly its array of sumptuous street food. Crisp Fried Mix Pakodas, pani puris, mind-blowing papri chaats, Paw Bhaji and steaming hot Chole Bhature. Enjoy Some of these Interesting Indian Food on World Photography Day.
Amazing Indian Food Recipes
Kadhi Chawal – Lockdown Special
Kadhi chawal is one of the most popular, rice dish from India. There are several variations of Kadhi Chawal , which can be found in Indian states such as Delhi, Haryana, Uttar Pradesh, Bihar, Punjab, Rajasthan and Gujarat. This meal majorly comprises of Gram Flour(Chickpea Flour), dahi and spices such as Pepper, Cummins Seeds, Tempered with Red Chilies.
Netholi Fish– Lockdown Special
Crispy and spicy Netholi fry. Marinated with spices and then shallow fried. Its very Popular in Kerala, Its quite easy and tasty appetizer.
Dhaba Style Dal Fry – Lockdown Special
Dhaba style dal fry is something which is irresistible! So whenever you are planning to impress the guests or cherishing your old travel memories; this is the recipe for you. Watch this recipe of Cooking with Ranveer Brar and share it with your friends and family. Happy Cooking!
Amritsari Fish – Lockdown Special
Punjab is a landlocked state in India, freshwater fish are an important part of the Amritsari Cuisine. Carp, rohu and catfish are the most consumed fishes. Other fish types include thela machi and tilapia. Fish tikka is an special Amritsari delicacy.
Dal Bati Churma – Delicacy of Rajasthan
Dal-baati-churma is a popular combination of three dishes, to form a complete meal. Dal Baati is a popular Rajasthani dish consisting of mainly 5 Lentil Dals, and Baati. Wheat bread balls cooked over Earthen Oven, Or Tandoor.
Churma is made by crushing the Baati and mixing with Jagger/Sugar and Desi Ghee. All three of the items are served with ample amount of Desi Ghee, In fact Baati is completly dipped in desi ghee and served hot in a traditional earthen pot
Pani Puri- Water Shots Delicacy Of India – Lockdown Special Craving
Panipuri is a ball-shaped, hollow puri (a deep-fried crisp), filled with a mixture of flavored water (known as imli pani), tamarind chutney, Lemons Juice, Jal-Jeera Powder, chili powder, potato mash, onion and chickpeas.
It is also know as Fuchka, which differs from Pani Puri in content and taste. It is filled with of boiled yellow peas, spiced mashed steamed potatoes as filling with finely chopped onion mixture. It is tangy in taste and the water is sour and spicy.
Chole Bhature- The Delicacy from India's Capital Delhi
Chole Bhature is a dish originating from northern India. Its a The Delicacy from India's Capital Delhi. However, it is also very popular in Pakistan's Rawalpindi, it is a combination of Spicy Masala, Chole and marinated batter of Maida deep fried to be know as bhatura.