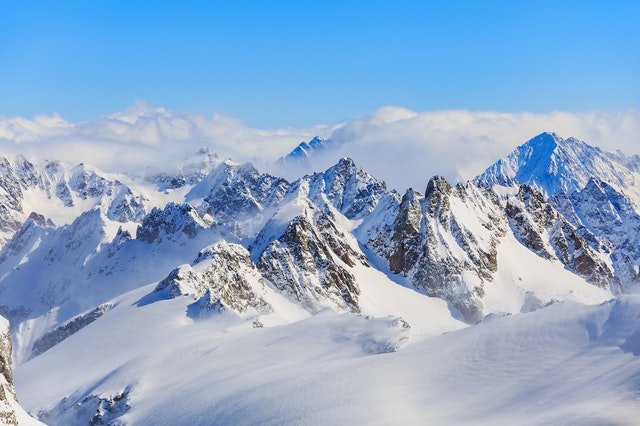 # Day trip to Mt Titlis:
Located 10000 ft above sea level & consists Glacier cave, Cliff walk (Europe's highest suspension bridge) & a ride on Ice Flyer to Glacier Park to play in snow. Enjoy the Gondola ride from Engelberg base station to the summit. On way up enjoy the revolving cable car "Rotair" giving u 360 degrees view of the glacier around & bird eye's view of beautiful town of Engelberg below. Once at the summit, the complex is divided in 5 levels. (level 5 being the way out to glacier). Complex consists of shops, restaurant, photo-studio, washrooms etc. Recommended is to wear sunglasses before venturing into the glacier to protect your eyes. You can also rent equipment (shoes/jackets etc) from the shop at Engelberg base station before boarding the cable car. (To reach take train from anywhere in Switzerland to Lucerne. From Lucerne, train leaves for Engelberg every hour for a 45 main journey to Engelberg)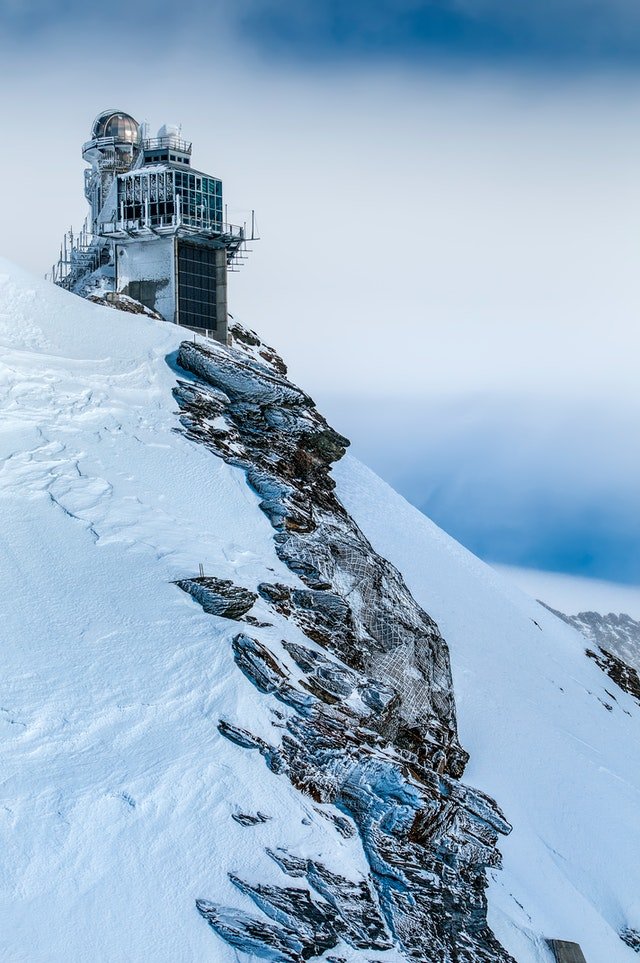 # Full day trip to Jungfraujoch:
Located 11000 feet above sea level consisting of highest railway station in Europe. The train line connects Jungraujoch to base towns to start the journey (Lauterbrunnen or Grindelwald stations). With a stop/change of trains in between at "Kleine Scheidegg" to the top, the Cog wheel train ride takes total 1.40 hrs from base station to the top. On second leg of the journey through a 7 Km long tunnel (stops on the way to witness Eiger & Monsch glaciers). Once up at the summit, you have options like venturing into the glacier (subject to weather), Sphinx observatory (11,719 ft) by elevator inside the complex. Jungfraujoch complex consists of washrooms, shops, Observatory, restaurants, Bar (at the observatory). Recommended to book train tickets in advance & prefer to take train via Grindelwald station due to less crowd on trains. (As most tour groups take trains from Lauterbrunnen)
# Trip to Rhine Falls: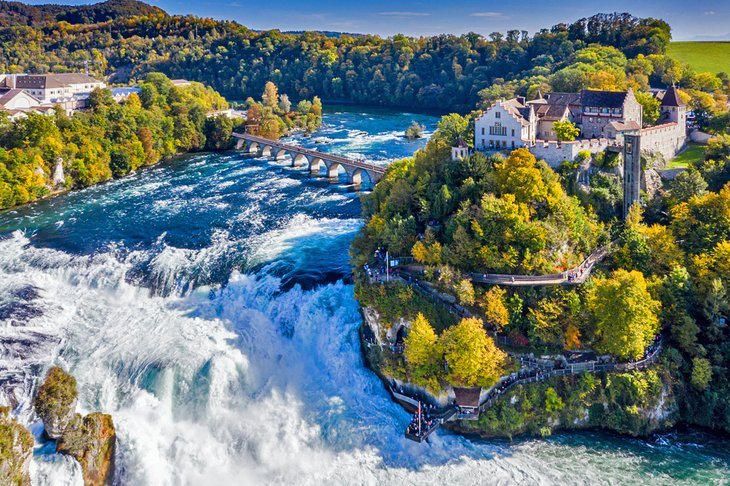 Rhinefalls is the most powerful waterfall located in Schaffhausen region of Switzerland. The falls are 150 m wide & 23 m high & get amazed seeing water flowing at 6000 litres per second. Rhinefalls were formed approximately 15000 years ago in last Ice age. Visitors can take a stroll across the walkway & bridge near the falls and feel the loud gush of water falling. Opt for a Boat ride at Rhine falls to see it up close. (Wear a raincoat/jacket as u get sprayed with water from the falls). U can easily reach Rhinefalls by train from Zurich (45 mins & get down at "Neuhausen am Rheinfall").
# Lucerne: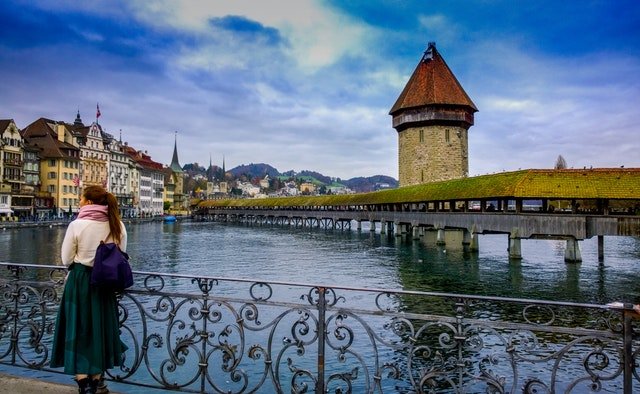 Gateway to Central Switzerland, situated on lake Lucerne and a junction/connecting point of all trains across the country. Walk across famous "Kapelbrucke" (Chapel Bridge) wooden footbridge over river Reuss with number of interior paintings dating back to 17th century.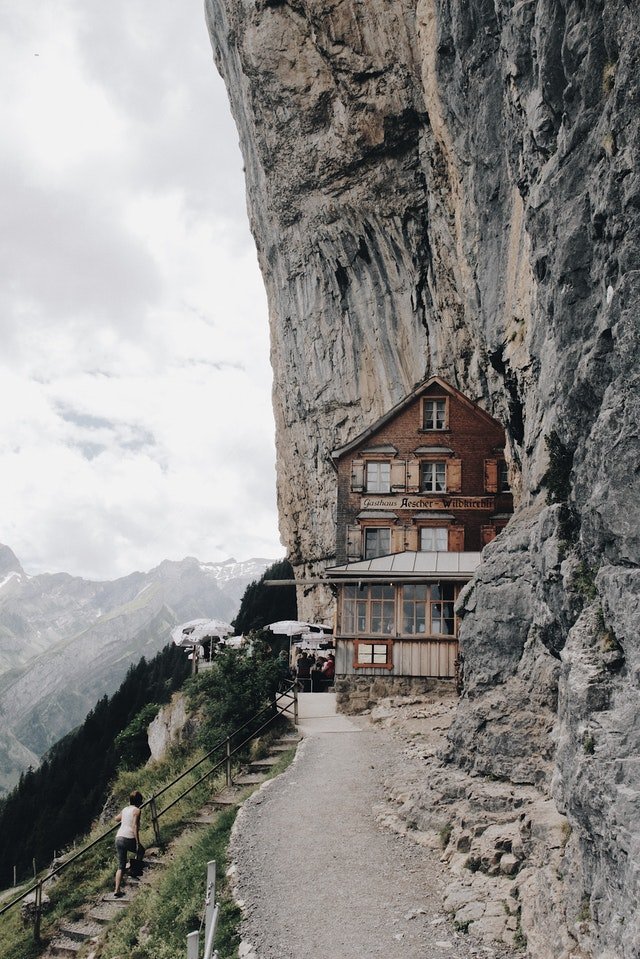 Large part of the bridge was destroyed in fire in 1993 and was subsequently restored. Kapelbrucke is oldest wooden covered bridge in Europe. Second busiest city in Switzerland and visitors can choose from variety of options like (cruise on lake Lucerne, Cable car ride to Mt. Pilatus, Swiss museum of transport, Lion's monument. U can shop for Swiss souvenirs (cow bell, swiss knives, chocolates etc) & buy premium Swiss watches from "Bucherer".
# Zurich: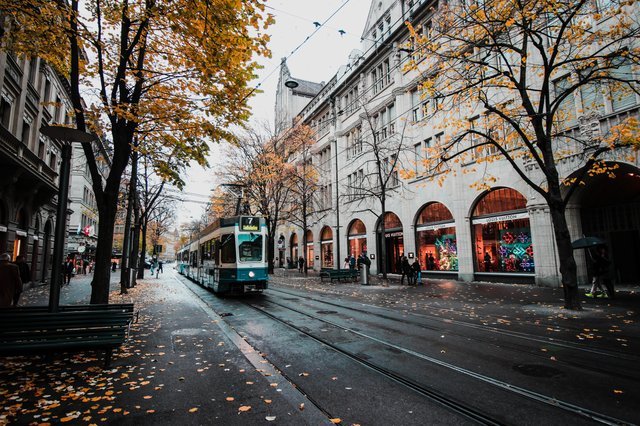 City of Zurich is a global centre for banking & finance along with being the largest & most cosmopolitan city in Switzerland lies in north end of Lake Zurich. Constantly ranked amongst world's top cities in terms of quality of life. It's also home to FIFA world Football museum. Best way to travel around the city is to buy "Zurich Card" which offers unlimited travel by tram, train, bus, boat, in the city & surrounding region & discounts at museum tickets too.
# Valais region: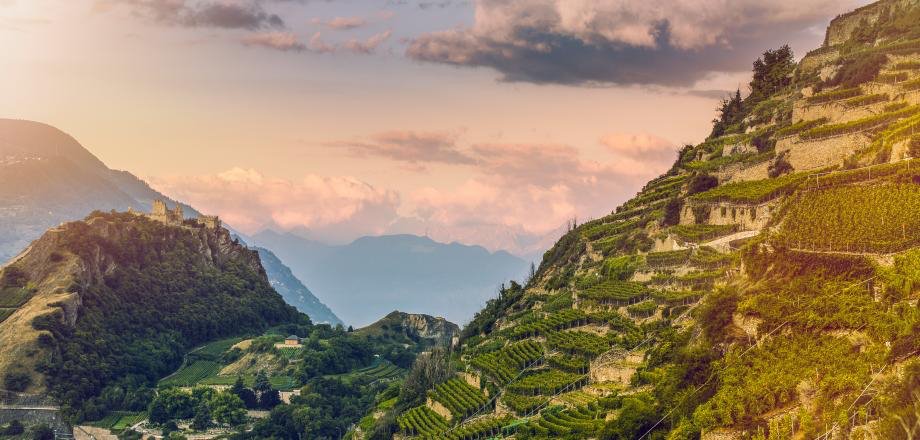 A diverse landscape with 4000 metres high peaks, fascinating glaciers, sprawling vineyards on offer, you will be spoilt for choices surely. With 300 days of sunshine you can recharge along the unspoilt countryside, meadows and 8000 kms of marked hiking trails past mountain streams & alpine lakes. Relish Wine tasting with fresh fruit & spices grown in the region. World's most famous mountain "Matterhorn" lies here in town of Zermatt. It's a car-free zone, hence u can reach here by train only. Take 40 mins cable car to Matterhorn glacier paradise (world's highest mountain station) located at 12700 feet. The lift at summit will bring u to the viewing platform offering 360 degree panoramic view of the French, Italian & Swiss Alps.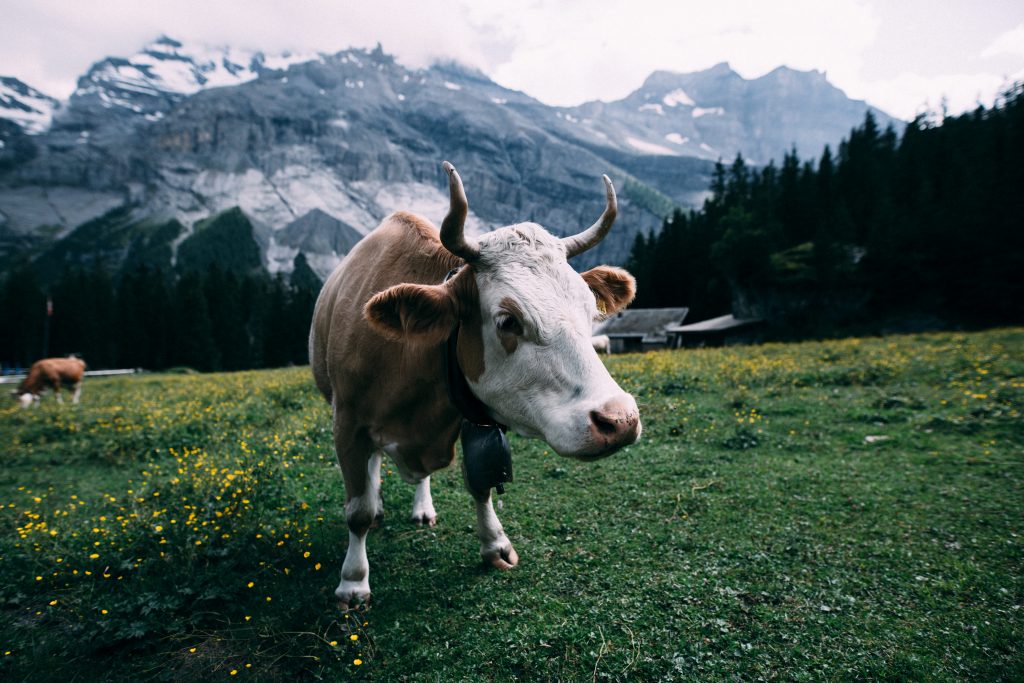 # Berne: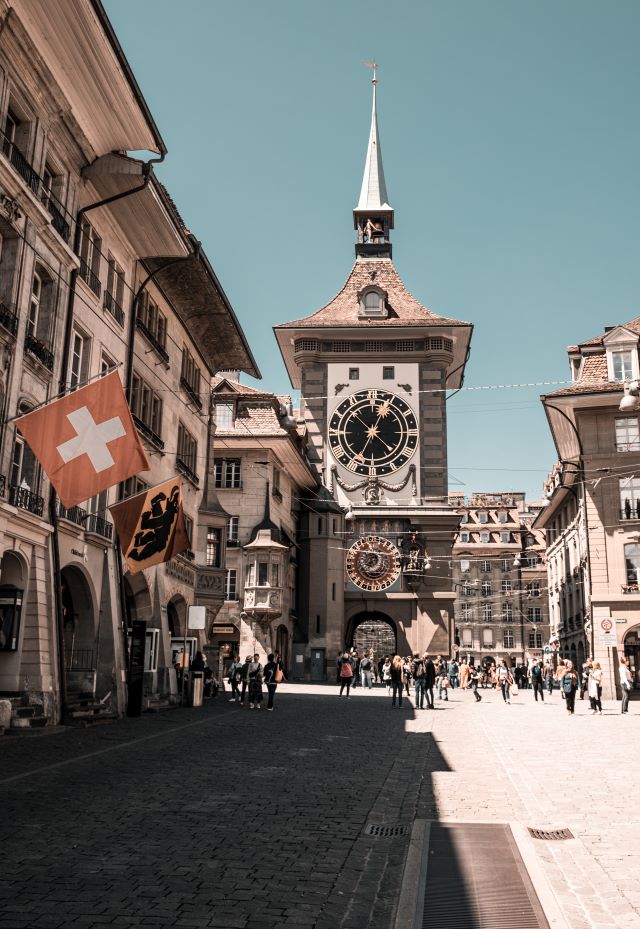 The capital city of Switzerland lined up with 6 kms of arcades getting the old town area of Bern the UNESCO world heritage site tag. Popular mountain excursion "Glacier 3000" (8800 feet above sea level) lies in this region. Take bus/car from Gstaad to Col-Du-Pillon & further cable car (15 mins) to Glacier 3000. Take a Peak walk (world's first suspension bridge spanning 2 summits). Popular excursion Interlaken lies in this region which is a must visit.
# Geneva: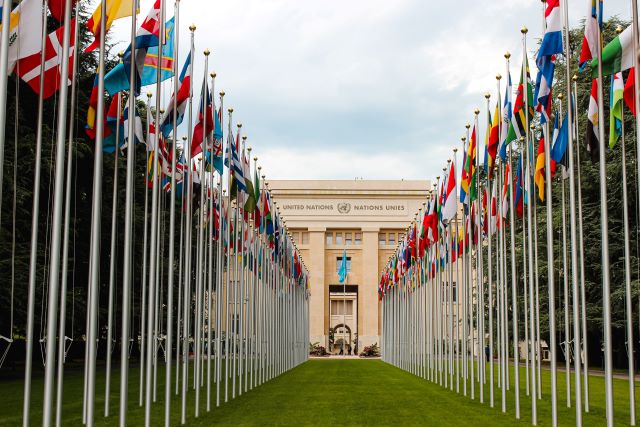 World's smallest metropolis symbol is "Jet d'eau" (fountain with 140 metre high water jet) in Lake Geneva. World renowned symbol of Geneva's watch industry is large flower clock in the Jardin Anglais (English Garden). Various UN regional headquarters/offices are based in this city with UN's European headquarters based here.
More About: France- Paris | Andamans | Famous Food Of Rajasthan | Jaipur Instagram Tour | Explore Kolkata | Paranormal Activities | Activities In Andaman |