Just 50 miles from the Miami beach, Bimini is an ideal holiday stop for those seeking a quick tropical getaway on a Caribbean island. Take a look at some of the not to miss and most enjoyable things to do in Bimini, Bahamas.
Bimini is a chain of islands that is the closest to Bahamian islands to the United States. Featuring white sand beaches, turquoise blue waters, stunning seashores, cool nightlife, casinos, delicious food, significant history and fun adventure sports, Bimini has something for everyone.
Bimini is also famously known for being an inspirational respite for personalities including Ernest Hemingway, Jimmy Buffet and Martin Luther King Jr. If you have ever wondered about the existence of the lost city of Atlantis or the Fountain of Youth, Bimini islands are the place where you can come close to these mysteries.
Bimini constitutes three main islands – North Bimini, South Bimini and East Bimini. North Bimini is a lively island with busy beaches and tourist attractions while South Bimini has quieter and laid back vibes. East Bimini has not much to offer, so you would be probably staying in North Bimini or South Bimini. Here are the best things to do in Bimini that you shouldn't be missing out on during your stay.
---
Visit The Dolphin House
---
The beautiful Dolphin House is a unique artistic structure built by local historian Ashley Saunders. An affection for dolphins which he developed after swimming with them inspired him to create a house from recycled seashore elements. It's even more interesting to see the entire structure and to know that he has been working on it since 1993. The walls of the house are decorated with seashells, conch shells, dolphin mosaics, sea glass, corals, bottle scraps, coins and other recyclable sea scraps.
The Dolphin House is an enjoyable and distinguished structure of art. You just cannot miss touring it. Ashley Saunders also takes you on a tour of the house telling engaging historic tales on Bimini. There's also a gift shop in the Dolphin House from where you can get yourselves a lasting souvenir.
---
See The Fountain Of Youth
---
There is a popular legend that is a narrative about the existence of the Fountain of Youth in Bimini. The water of the fountain is said to have magical powers that restore youth in a person who drinks it or bathes in it. This anecdote dates back to about a thousand years ago and in present times the locals refer to a well as the Fountain of Youth. It is surrounded by dense greenery.
The fanciful well was carved out of limestone rock, thousands of years ago. You can also take a sip of the water from the well. People do feel revitalisation from the water of the well. Some consider it as a tale too. The well is located along the airport road in South Bimini. It's quite fascinating to visit the Fountain of Youth.
---
Unwind @ The Honeymoon Harbour Beach
---
Caribbean tropical haven makes you feel immersed in the scenic beauty of the natural beaches of Bimini. One of the best ones is the Honeymoon Harbour on Gun Cay which is easily approachable through a boat ride from the shores. Spot and feed the tiny stingrays in the sea, go for snorkelling, walk along the seashore or just mezzanine at the white sand beach.
If stingrays do excite you, Bimini Undersea organizes a Stingray Rendezvous tour to help you learn about them and feed them. Don't be scared of those friendly stingrays as they are frequently visited by tourists. This activity is really enjoyable and one of the fun things to do in Bimini.
---
The Alice Town

– Top Things To Do In Bimini
---
Take a walk on the ways of the quaint Alice town. Most of the locals live in the town and you will find many markets, eateries, hotels cafes and bars line up along the street known as the King's Highway. The other side of the street has endless boardwalks, docks and walkways. It's quite fun to dine in at one of the restaurants while watching the seashores on the other side.
---
The Sapona Wreckage

– Top Things To Do In Bimini
---
Sapona is a concrete ship that was damaged during a hurricane in Bimini during the 1920s. This ship has an interesting history according to which it was assigned to be used as a troop transport in World War II. It also served purposes for a few more years until a hurricane destroyed it. The shipwreck now rests at about 15 feet of water atop a reef, a few miles off Bennetts Harbour in South Bimini. A portion of the shipwreck can be seen on the water.
This shipwreck site is a popular diving and snorkelling destination in Bimini. It's a hub of vibrant marine life and corals, and with such a fascinating history the shipwreck attracts divers to explore it up to 20 feet into the clear waters. This experience is one of the most memorable things to do in Bimini.
---
The Bimini Nature Trail

– Top Things To Do In Bimini
---
The Bimini Nature Trail is a mile-long trek on the South Bimini. During this eco-friendly trail, visitors get a chance to know about the variety of flora and fauna that are a part of the island. There are many signs along the trail to carry you to the rare, exotic and common plants and animals in Bimini.
Guided tours led by the expert are a great way to experience the historic sightings and identify the species throughout the trail. The important sightings include an old Conch House and a pirate's well. The Bimini Nature Trail trek is one of the most unimaginable things to do in Bimini for nature lovers.
---
Indulge In Water Sports At Resorts World Bimini
---
Water activities are the best way to explore the blue-green blue waters of Bimini island while embarking on a breathtaking adventure. Get on a jet ski, glass-bottom kayak, banana boat or paddle boat and get on to the sea. The Resorts World Bimini is a place that offers a variety of water activities to its visitors. Rent a water bike to paddle along the shores of the sea. You can find it Relaxing on a floating ocean water bed is also a fun way of floating over the clear sea and enjoying the Caribbean island.
---
Party @ Resorts World Bimini Luna Beach Club
---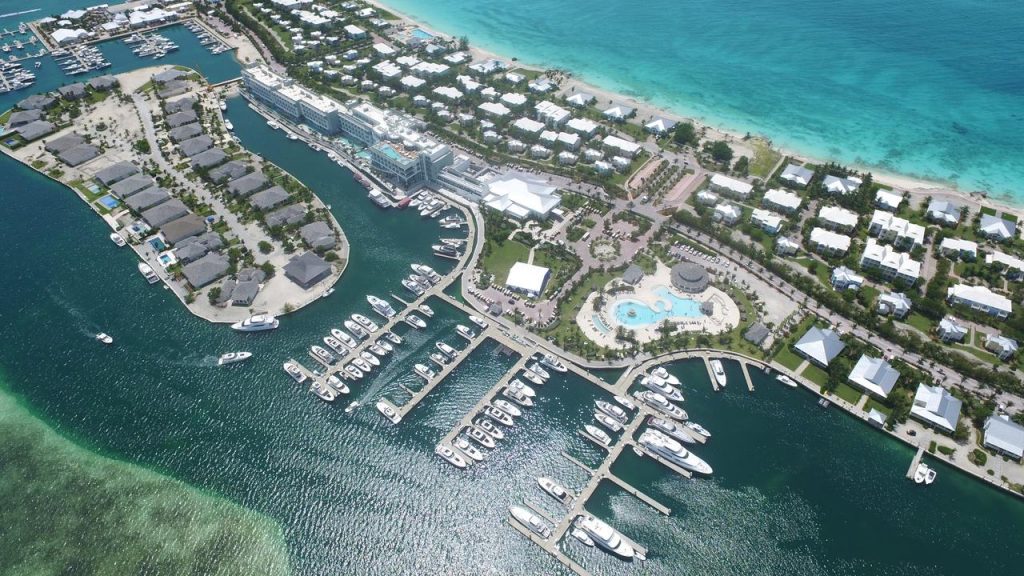 Looking for beachfront fine dining (serving a variety of delicious food), music, entertainment and all the party vibes make your way to the Luna beach club at the Resorts World Bimini a perfect place to Lounge in a private cabana, get sporty on the shores, stay hosted by live concerts and have hearty meals. The Luna beach club can be a bit splurgy as it's all about living a high-living lifestyle at the beach.
The Luna beach club also hosts ultimate full moon night parties every month. The epic party scenes are all about live music, bonfire, fire ballerinas, food and drinks. The Luna beach club is one of the best party stops on the Caribbean island.
---
Stop by CJ's Deli at the Radio beach in Alice town for some of the lip-smacking Caribbean island cuisines
---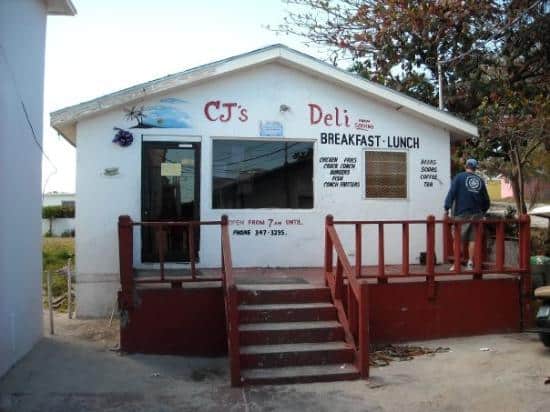 This little shack is favourite among locals and has a lovely view of the white sand beaches. CJ's Deli serves a variety of food including conch fritters, sausages, bacon, grilled lobster, hamburgers, club sandwiches, fries and much more.
---
General Information On Bimini Islands
---
Where To Stay In Bimini
Hilton at Resorts World Bimini features contemporary and fashionable rooms with impressive marina views. The hotel offers a rooftop eternity pool overlooking the ocean, a boutique casino, a cool spot for well-equipped water activities, restaurants, bars, an indoor play area, a fitness club, spa and a private beach. The eternity pool is perfect for watching the sunset over the ocean in Bimini. The hotel has luxury suites too, for the ones looking for a more splurge-worthy stay in Bimini. Click here to book a stay or check its availability.
---
Don't Forget Your Bimini Trip Essentials
---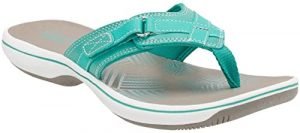 Clarks Women's Breeze Sea
Beach Slippers: For comfort walking on the beach. Here's a light weight and pretty beach slipper.
---

---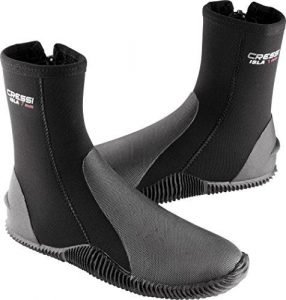 Cressi Tall Neoprene Boots for Snorkeling, Scuba Diving, Canyoning, available in Neoprene 5 & 7 mm – Isla: designed in Italy
Dive Shoes: If you would be going diving or snorkelling into the sea, you would need to bring good diving boots with you.
---

---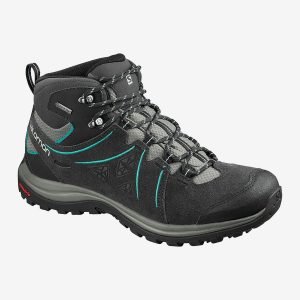 Salomon Women's Ellipse 2 Mid LTR GTX
Comfortable walking shoes for trekking : For a fun and convenient trek on the Bimini Nature Trail. This one from Salomon Ellipse are waterproof, durable, easy on foot and come with a warranty.
---

---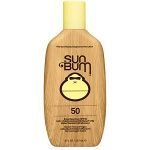 Sun Bum Original SPF 50 Sunscreen Lotion | Vegan and Reef Friendly (Octinoxate & Oxybenzone Free) Broad Spectrum Moisturizing UVA/UVB Sunscreen with Vitamin E | 8 oz
Sunscreen: A good SPF 30+ sunscreen is an essential to keep your skin moisturized and protected throughout the day. Do keep a lip balm too!
---

---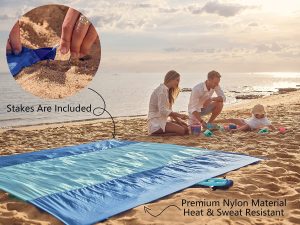 Wekapo Sand Free Beach Blanket, Extra Large Oversized 10'X 9′ for 7 Adults Beach Mat, Big & Compact Sand Proof Mat Quick Drying, Lightweight & Durable with 6 Stakes & 4 Corner Pockets
Picnic Blanket: A sand proof and quick drying picnic blanket is a must for any beach trip.

---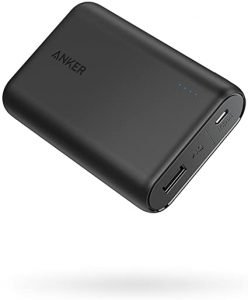 Anker Powercore II 10000, Ultra-Compact 10000mAh Portable Charger, Upgraded Poweriq 2.0 (up to 18W Output), Fast Charge for iPhone, Samsung Galaxy and More (Compatible with Quick Charge Devices)
Power Bank: To keep your phones and tablets charged throughout the day. The Anker Powercore portable chargers are the best when it comes to reliability and fast charging.

---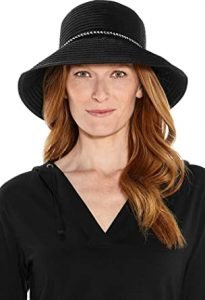 Coolibar UPF 50+ Women's Brittany Beach Hat – Sun Protective
Sun Hat: Bring a stylish and protective sun hat with good coverage. Check out this sun hat from Coolibar that's travel friendly, packable and looks good too.
---

---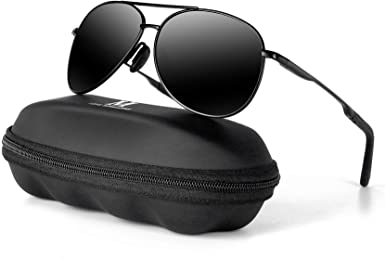 Aviator Sunglasses for Men Polarized Women-MXNX UV Protection Lightweight Driving Fishing Sports Mens Sunglasses MX208
SunGlasses: Lightweight aviator sunglasses to protect your eyes from the UV rays.

---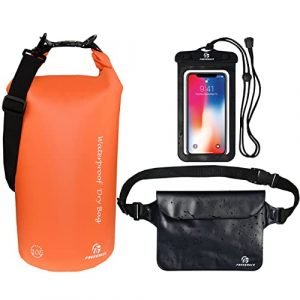 Freegrace Waterproof Dry Bags Set of 3 – Dry Bag with 2 Zip Lock Seals & Detachable Shoulder Strap, Waist Pouch & Phone Case – Can Be Submerged Into Water for Swimming, Kayak, Rafting & Boating
Dry Bags: To store your valuable items. This dry bag from Freegrace comes with a waterproof phone case and a waist pouch.
---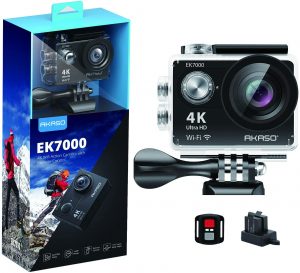 AKASO EK7000 4K30FPS Action Camera Ultra HD Underwater Camera 170 Degree Wide Angle 98FT Waterproof Camera
Underwater Camera: To capture stills of all the underwater action and marine life if you are going diving or snorkelling. This one from Akaso is a great budget-friendly option for an underwater action camera.

---
READ MORE TRAVEL IDEAS:
---
Best Time To Visit Bimini Islands
Best time to visit the Bimini islands is : December to April. The climate is warm and tropical.
The Bimini islands are day trip destination if you are coming from Miami. Rest assured that you can easily spend 3 to 7 days in this paradisaical island. You can Explore at your own pace and enjoy all top 10 things to do in Bimini for a memorable vacation.