MAY THE JOURNEY BE WITH YOU – PACKING THE ESSENTIALS

– Sujay Dive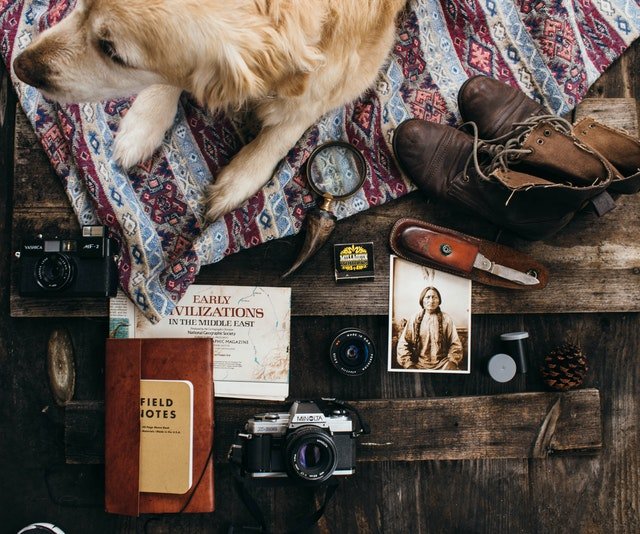 While leaving on a Jet Plane, you might suddenly remember that you have missed something important. It is always essential to prepare a check-list in advance for avoiding unnecessary hassles and extra purchases.
Vacations are delightful and provide the much-needed respite. However, packing the essentials could be a cumbersome task. The key to an efficient packing technique lies in saving space and including every necessary item that might appear handy in a particular situation.
From folding your clothes and towels effectively to fitting in the earplugs, we have compiled a check-list which you should adhere to before embarking on any trip you have planned.
SUPER 30 TRAVEL ESSENTIALS
Appropriate BackPack
A backpack is quintessential for carrying all your traveling goods in a carefree manner. Irrespective of whether you are going on a hiking trip or to a luxurious hotel in a foreign country, a backpack is compact, comfortable to carry, and secure. Ensure that the bag has several pockets for you to fit in every small or large item you require during the journey. Also, buy an appropriately sized multi-purpose backpack to carry your goods with you all the time for avoiding theft.
---

---
Helpful First-Aid Kit
Your health is your most valuable asset. Irrespective of the place you're traveling to, keeping a first-aid kit will make you feel secure. The first-aid kit should ideally contain the essential medicines for headaches, bruises, cough, cold, etc., bandages, and certain ointments apart from the scissors, crepes, and other likewise tools. You can encounter unwanted or harmful flora or fauna in your journey that might take a toll on your health, especially if you indulge in adventure. Therefore, the first-aid kit will be handy in providing you immediate relief.
---

---
Efficient Eye-Masks
Interruption during a vacation or travel causes discomfort. Especially if you are a light sleeper and tend to get disturbed easily, eye-masks are an absolute necessity. An eye-mask comfortably covers your eyes and blocks the light from invading. Therefore, even if you stay in a hostel or dormitory, and someone switches on the lights at night, eye-masks shall protect you from distraction. Moreover, it is easy to carry, takes up little space, stretchable, and helps you have a power nap even during your bus, plane, or ship journey as the case may be.
---

---
Take your Toiletries
Maintaining hygiene is of paramount importance. When you are traveling and are on vacation, you would want to keep germ and infection-free. Apart from your regular pack of toothbrushes, toothpaste, and floss, you must carry your hair and skincare products. Besides, it is highly advisable not to share or borrow the toiletries and mostly not depend on the toiletries that the hotel provides (as they might of low quality). Carry your own set and stay fresh and clean throughout the journey.
---

---
Impactful Noise-Cancelling Headphones
Music soothes the soul and pleases your senses. Whereas, unnecessary or unwanted loud sounds can ruin your mood, your journey, and make you feel stressed out. The best way to enjoy music and avoid noisy interruptions is through the usage of noise-cancellation headphones. You can put on your favourite music to help you pass your time and beat your boredom while blocking the noise from a stranger, technologies used by others, or other irritating sounds during your travel.
---

---
Carrying a Torch is Beneficial
You require a torch during your travel or for your adventure purposes like trekking, hiking, or camping. It is the most useful companion for searching for an object in the dark. Similarly, it helps you navigate through dark routes and passages and enhances your vision. Keeping a torch enables you to overcome obstacles. Moreover, make sure to carry extra batteries for either, in case the existing batteries get exhausted.
---

Portable And Reusable Water Bottles
Staying hydrated all the time is mandatory. The journey might be long and tiring, and having reusable, lightweight, and filtered water bottles will make the trip smoother. The micro-filter in these bottles can kill 99.9% of the bacteria and germs so that you can fill water from any water body nearby and drink it without thinking twice.
---

---
Wide Use of Wet Wipes
You do not want to ruin your vacation by catching some infection during your journey. Refrain from all forms of risks by carrying a set of wet wipes. Disinfect the seat you are about to sit on, be it during traveling or sight-seeing, or use it after touching a foreign object. Keep clean all the time by using these wet wipes as they kill all the germs and bacteria that exist in your surroundings. Most importantly, when you sweat after walking or traveling for a long time, use these wipes to rub it off, instead of using handkerchiefs. Wet wipes are more comfortable to use as you can dispose of the same after fulfilling the desired purpose.
---

---
Prioritise your Power Bank
What if you are traveling in an unknown place and get stuck alone? What if you need to call a friend or a family member during the trip for some vital purpose, and your phone is dead? A portable phone charger or a small power bank will come to your rescue in such difficult situations. Make sure to fully charge your power bank before you commence your travel for the day so that you can charge your phone whenever it is necessary. When you have a power bank, you have the confidence of never losing a route as you can navigate with your phone, and you can keep updating stories on your social media and not run out of charge.
---

---
Shield Yourself with a Weatherproof Jacket
The weather can change faster than your moods. Be prepared with a lightweight and comfortable weatherproof jacket for combating the bad weather conditions. Please make sure the coat is made of thin but durable fabric and is not heavy to carry it easily while saving yourself from rain and cold. Falling sick amidst a journey can ruin the trip entirely. Therefore invest in a weatherproof jacket and explore your destination without paying heed to the weather conditions.
---

---
Protective Sunglasses
While you are on vacation, you would want to look trendy and stylish. However, most importantly, you wish to save your eyes from the sun's UV rays while you are out visiting different places. Moreover, sunglasses help keep the dust and other particles away from your eyesight on a windy day. Therefore, always carry a pair of sunglasses to keep your eyes protected from any harm.
---

---
Simple Slippers
A comfortable journey lasts in your heart forever. Wearing shoes or boots all the time can be tedious and can hurt your feet. Slippers should help you relax your feet and travel freely. From walking in your hotel or inside the train or to a nearby shop, slippers should be your ultimate companion. Furthermore, wearing slippers restrict you from stepping barefoot and making your feet dirty.
---

---
Never Skip your Travel Underwear
Apart from packing your standard set of clothes, travel underwear forms an important part. Buy thin and easily washable travel underwear and carry a bunch of them for the journey. You can tend to skip some clothes and borrow from someone, but underwears are private and should not be shared. Maintenance of personal hygiene is essential. Do not miss out on carrying the travel underwear.
---
---
Thin Towels
Whether you dip into a swimming pool, or you go for skinny dipping or a steam bath, during your journey, carrying a towel is a must. Taking thin towels occupies less space in your luggage and is easy to wash and dry. Please do not depend on the towels provided by your hotels as multiple people have used them. Moreover, sometimes the hotels skip to offer you the towels altogether.
---
---
Carry a Travel Adapter for avoiding plugging issues
International travels are incomplete without a travel adapter. A travel adapter helps you plug your devices and charge or use them properly, as every country has a different system of plug points for devices. Moreover, for avoiding the plugin issues of various hotels and trips, keep a multi-country travel adapter in your bag all the time lest you forget. If you fail to get this adapter with you, most of the devices you carry will be of no use.
Comfortable Travel Pillows
Travel pillows are the easiest way to rest your head and take a short nap whenever you feel like along the different phases of your journey. They are conventionally U-shaped cozy pillows that surround your neck and provides you pleasant support. Moreover, they are portable, and most of them can be attached to your backpack's exterior. This product benefits you the most if you have any recurring health issues like migraine, headaches, spondylitis, etc.
Resistant Rain Cover
Monsoon or dust particles might not affect you if you have your weatherproof jacket and your goggles. How will you protect your luggage and the devices during your travel from the bad weather conditions? Buy an adequate rain cover that will protect your goods and prevent them from getting damped or affected. Moreover, a rain cover will predominantly prevent your electronic equipment from any damage.
Precise Padlocks
Whether you keep your luggage in your hotel or hostel rooms, or you carry your goods with you during your journey, a padlock will secure your goods and protect you from theft. You might keep your luggage unattended on a solo trip while you are clicking some pictures or talking to some fellow visitors. Locking your luggage with an efficient padlock will drive away your insecurities. You might not find a locker all the time, or you may have to walk through crowded areas with your goods. Padlocks will be your reliable companion as they cannot be tampered with easily. Especially buy the ones that operate with a number lock instead of the keys as there are chances of misplacing the keys.
Suitable Sunscreen
Apply sunscreen lotions over your body before commencing on your travel. Sunscreen protects you from the harmful UV rays you might get exposed to while sitting near the window on a vehicle or traveling to a high altitude. Especially if you are traveling throughout the day, a sunscreen keeps your body soft, smooth, and tan-free. Moreover, they come in the shape of small tubes and occupy less space in your luggage.
Capture the Charm with your Camera
Time and tide wait for no man, but the memory remains. Carrying a camera for your journey will help you collect fond memories that you can later reminisce. Besides, clicking pictures with your smartphone will not be as crisp and clear as it will be through a camera. Also, a camera helps you exchange conversations with other travel enthusiasts. When you are taking a camera with you, do not forget to carry your camera charger along. Capture the scenic beauty, historical sites, beautiful flora and fauna, and various fun-filled activities with your camera while you travel. Depending on your budget, you can opt for an expensive one as it will be long-lasting and efficient. However, if you have one already, do not consider buying a new one exclusively for traveling.
Traveling Smooth with Multipurpose Shoes
Navigate your way through the challenging terrains during your travel with these quality multi-purpose shoes. These waterproof and durable shoes help you delve into your adventurous activities casually. Wear them while you are traveling so that you save that extra space in your baggage for other essentials. Being lightweight, shock-proof, and flexible, you can run, glide, jump, or walk smoothly during your journey wearing these shoes. The synthetic material won't let your feet swell up or cramp during the travel.
Powerful Power-Strip
We all carry a set of electronic devices for a vacation. All of these devices require periodic charging for their utility. You might not find sufficient outlets to charge all your devices. You can use your phone, laptop, camera, etc. efficiently by connecting their chargers on the power-strip. Using power-strip benefits your co-travelers as you require one outlet for charging all your devices together.
Stack up your Socks
Socks should form an indispensable part of your travel kit. It keeps your feet clean and cozy during travel. Buy a pair of socks while traveling so that your legs are de-stressed, free from swelling and pain during long journeys and flight travel. Keeping two to three pairs of socks is handy as you do not require to wash the same pair daily. Besides, if you are traveling to cold destinations, you cannot forget to carry your socks.
Effective Wireless Earplugs
Music is the spice of life. However, you might not appreciate lending your ears to the same throughout your journey. Earplugs rescue you from an annoying passenger on a flight to a loud facility in a hotel. Acquiring a sound sleep by plugging in the wireless earplugs keeps you refreshed and energised throughout the vacation. Moreover, these effective earplugs occupy little space.
Travel Wallet and Passport Holderensures security and organised arrangement
While packing your essentials, you will require a travel wallet and passport holder to keep your important documents safe and organised. Most importantly, the licenses that you carry, the identity proofs, tickets, Credit, and Debit Cards require the maximum protection. Therefore, having this durable and flexible travel companion will make your journey convenient as you can easily access a particular document when the need arises.
Protective Lip Balms
Your lips tend to dry up from long journeys under the sun or during a flight. Carrying a lip balm at all times helps in keeping your lips soft and moist. Dehydrated and bleeding lips will act as an obstacle in your vacation as you cannot enjoy different delicacies. Buy a naturally produced (free from chemicals) and hydrating lip balm and let your lips stay free and secure.
Let Kindle be your Kind Chap
Make a to-read list for your long and tedious journeys. Reserve your reading habits for your vacation and travel transits. Carry your lightweight and waterproof Kindle with you for surfing through news articles, e-books, and blogs without any distractions. The adjustable front light affords you a pleasant reading experience even during the night. Moreover, the long-lasting battery is an added benefit of your Kinder friendly experience.
Umbrellas are worthwhile
Weatherproof jackets shield you from the gusty winds and the rain. However, they are heavy, and you cannot wear them all the time. An umbrella protects you during a drizzle and glares of the sun. Also, it is easy to carry as it can be folded and fitted into your luggage easily.
Smell Well using a Deodorant
When you are on vacation, you do not wish to emit foul odour from your body. Also, while socialising during a trip, a foul smell from your body will drive other travellers away from you. To escape this unpleasant situation, buy a hassle-free and small deodorant to charm others with the aroma and enhance your personality.
For Men:
For Women
Help yourself with an Insect Repellant
Irrespective of the places you visit or the accommodation you reside, there are chances of you having an unwanted interaction with insects. Keeping an insect repellant is handy as you can protect yourself and your co-travelers from harming insects. Nobody wishes to return from a vacation with an insect bite or an inflammation. Therefore, buy a small and cheap insect repellant for a secured getaway.